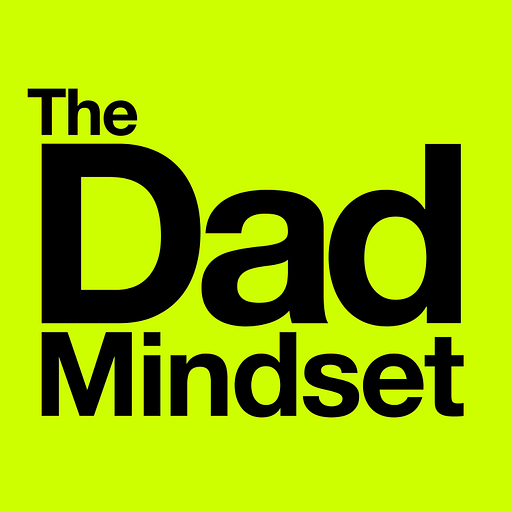 Nov 9, 2022 • 1HR 8M
Anthony James on systems thinking, regeneration and the benefits of travelling around Australia with his 4-year-old son
Anthony James, host of The RegenNarration podcast, takes us on a journey through his early troubles as a young man, to raising a son and regenerating life on this planet.
Hi, I'm Rich Bolus. Join me as I explore insights from parents and experts as I apply a growth mindset to parenting.
Anthony James is an award-winning facilitator and educator, Prime Ministerial award-winner for service to the international community, a widely published writer, Honorary Research Fellow at the University of Western Australia and an all-round good egg.
The RegenNarration podcast that he hosts features the stories of a generation that is changing the story, enabling the regeneration of life on this planet. It's well worth a listen if you are keen to be inspired by good people doing great things.
I hope you enjoy this wild roving conversation with Anthony, as much as I did.
Here are some of the things we discuss:
- The magic of doing a podcast.
- It's the humility and integrity of people that's the biggest benchmark of regeneration.
- You could end up with a dim view of human nature if you just follow the news, but Anthony finds that people with integrity and doing amazing things are everywhere.
- Ben Zander, giving people a grade A.
- The old way of 'belt the bad out of them' and drill them to success.
- Where is the balance?
- The really dark times and how key teachers helped.
- Keeping the act up.
- Words pass flippantly once time passes but at the time, you can feel like something is the end of the world.
- Systems thinking.
- Monash University for degree.
- Obliviousness to options. He went home to Perth and realised that he was home.
When you are going through something, you can't even see that there are options.
- Keeping the performance up. On a scholarship and fit, quit binge drinking at 18.
- How Frank Fisher helped Anthony re-engage with passion.
- To understand all is to forgive all.
- Frank connected the dots.
- Embodying the integrity versus walking the talk.
- If we don't keep invested in our public institutions it might be ok for us, but what about everyone else.
- Yeshi, Anthony's son, is 8. His learning sky-rocketed on the road. The blend is powerful, his sociability, mechanical skills, engagement with aboriginal communities, understanding of different environments.
- His son has seen things that are terrible, but also what's amazing.
- Speaking to adults.
- Anthony used to be scared of talking to a pastoralist when he was a kid.
- Inter-generational trauma. Anthony's dad was in school since the age of 4.
- Rooster or the lamb (Maggie Dent)
- Black or white in the media, but everything is nuanced (humans just don't like it). Anthony is embracing a hybrid model.
- Modelling trying to use devices less (or at least being cognisant of the allure of technology).
- Jodie Jackson (News Literacy Network)- You are what you read book (how changing our media diets changes the world) Ep 133 on the RegenNarationn podcast.
- Utterly distributed media landscape - not just the crisis
- Interview with Paul Hawken and how our brains are wired to be 10x more attuned to death and destruction.
- How can we ever think we can cut ourselves off from the village?
- Cathy McGowan.
- Democracy is now more with ourselves in our neighbourhoods. People are now getting back together, post COVID, to get people together.
- We have to invest to stay invested.
- Rites of passage.
- Anthony travelled around the country when Yeshi was 4.
- Get on-country to figure out what is happening.
- When they were travelling around Australia Yeti's mechanical skills, like reading, kicked off. Maybe reading became Yeti's cave.
- Charlotte's Web.
- Regeneration
- The systems and stories we live by.
- It's not just changing a lightbulb or recycling. It's systemic cultural change that we require. Where we are seeing that, the results are massive and rapid.
- If you're open enough.
- Sustainability is more about changeability.
- We're not perpetuating the masters of the universe story, we are assuming our part in the tapestry in order for the system to do it's thing.
- The real issue is getting the conditions right and then life takes hold.
- Regeneration is about putting life at the centre of everything in every moment, and let it do its thing.
- Adam Goodes. Australian of the Year, had to disappear to get some kind of bearing. He got back on-country to find himself.
- Getting around the fire (Mia Mia) with Eugene Eades. It grounded or sanctified the conversation. The wind spoke.
- Anthony records outdoors so that nature has a say.
- In this case the wind swept through and there was a tangible moment of silence.
- Regeneration is the difference between fabricating an environment—agriculture that just sprays the crap out of things, kills in the name of growing. If we separate ourselves from the source of life, it at least won't be weaving its magic on us. If we dominate it, it's not going to be doing its thing anywhere and we'll be facing a death spiral.
- With the source of life, it animates in ways we don't have full rationale ideas of.
- Walking through farmlands that have come back from being destroyed, on incredible scales in amazing ways, is a matter of two short years. It's super exciting.
- Political transformation in Australia.
- Most people might be flying under the radar, but are ok to put their money where their mouth is, but it wasn't translating to parliament.
- This is why Damon Gameau and Anthony found that the amazing things that are actually happening to turn around the environment are flying under the radar.
- Kate Fenech, the 14 year old that worked with her mom to research thoroughly to decide which party she should vote for yet was not old enough to vote.
- There is a whole body of thought to lower the voting age to 6. All the predictable objections, such as wouldn't you just be doubling the parents' vote are not standing up.
- Kids being their own people.
- The culture is different now. When parties began, they were strong. Like the industrial agriculture process, were probably good at the time, but now there is a shift.
- The illusion that we, as parents, are in control.
- The importance of language.
- There is a place for everyone at this table.